Diaz Plastic Surgery Specialists: Michael Diaz, M.D
1513 South Harbor City Boulevard
Melbourne, FL 32901
Phone: (321) 951-2639
Monday - Friday: 9 a.m.–5 p.m.

Tummy Tuck Before & After Case 87
*Keep in mind that each patient is unique and your results may vary.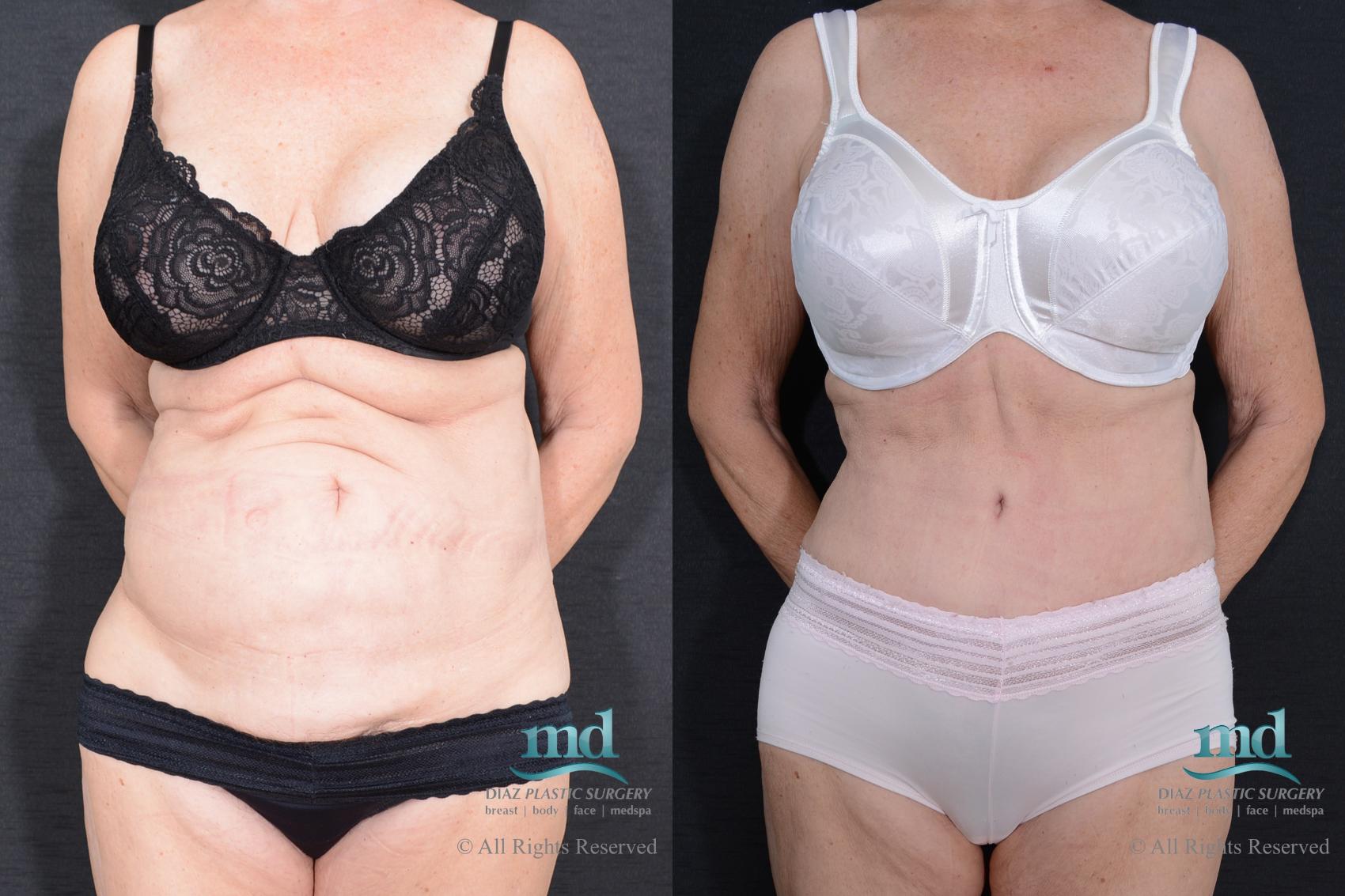 Before & After

This 73 year-old woman was initially evaluated for a tummy tuck. She had previously undergone liposuction of the abdomen by another surgeon and was unhappy with her appearance. She was always self-conscious of the lumps and bumps left by the liposuction. After her husband passed away she wanted to improve her abdomen to her restore her self-confidence. Because of her age she sought Michael Diaz, MD, a Melbourne, Fl plastic surgeon known for his skill in tummy tucks and correction of previous cosmetic surgery.
During her consultation Dr. Diaz took time to listen to her and understand her goals. A careful examination revealed not only loose abdominal skin, but stretched abdominal muscles and skin lumps and irregularities. A plan was created to help improve these findings with an abdominoplasty (tummy tuck). Dr. Diaz feels that age is not necessarily an exclusion to elective surgery. A patient's overall state of health is more important. A careful workup was obtained and the patient was optimized for a tummy tuck by her primary care doctor.
The procedure was performed under general anesthesia as an outpatient. He surgery proceed smoothly and she was discharged to recover at home. A home visit by one of Dr. Diaz's nurses ensured that she recovering smoothly. She healed without delay. She is thrilled with her result and is no longer self-conscious. She is looking forward to meeting a new partner to share her life with.
Procedures Performed
About This Patient
View All Patient Photos
Back to Top