Diaz Plastic Surgery Specialists: Michael Diaz, M.D
1513 South Harbor City Boulevard
Melbourne, FL 32901
Phone: (321) 951-2639
Monday - Friday: 9 a.m.–5 p.m.

Dr. Diaz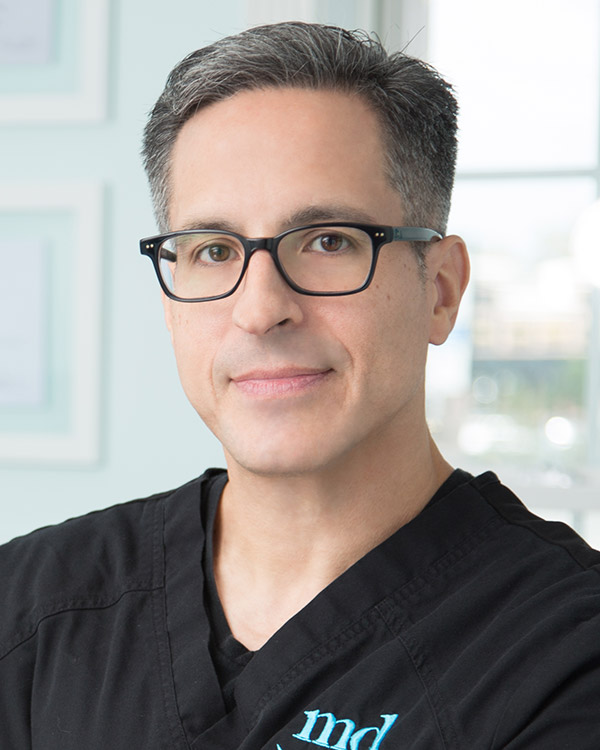 Board-certified plastic surgeon Dr. Michael Diaz has made his Melbourne practice a destination for leading-edge techniques and treatments in a warm, personable environment. In addition to his education and practical experience, Dr. Diaz keeps his skills sharp by staying in touch with trends in the field and ensuring his office meets and exceeds industry standards. Learn about his background, philosophy, and his community affiliations and see why so many plastic surgery patients from Viera and across Brevard County to St. Cloud, Kissimmee, and Orlando have chosen him as their plastic surgeon.
Education & Credentials
Dr. Diaz earned his undergraduate degree at Florida International University in Miami before continuing to the University of Miami Miller School of Medicine to study medicine. In medical school, he was a member of the Alpha Omega Alpha medical honor society and earned the Golden Scalpel Award in 1991.
After medical school, he completed a general surgery residency at the University of Miami Jackson Memorial Medical Center and a plastic and reconstructive surgery fellowship at the University of Massachusetts Medical Center. His cosmetic surgery focus was honed by learning from the top plastic surgeons in New York City before going into practice in 2001.
Dr. Diaz was certified by the American Board of Plastic Surgery in 2003 and re-certified in 2013.
Professional Memberships & Associations
In order to stay at the forefront of aesthetic medicine, Dr. Diaz maintains memberships in many of the leading industry associations. Through these elite affiliations, Dr. Diaz benefits from the knowledge and experience of thousands of other plastic surgeons around the world. He's always eager to share this new knowledge with his staff and his patients and adopt new (yet proven) techniques into his Melbourne plastic surgery practice.
Diplomate of the American Board of Plastic Surgery
Member of the American College of Surgeons
Member of the American Society of Plastic Surgeons
Member of the American Society for Aesthetic Plastic Surgery
Dr. Diaz also works in academia as an assistant professor of plastic surgery at the University of Central Florida's College of Medicine.
Plastic Surgery Specialties
While Dr. Diaz is highly trained and experienced in a wide range of plastic surgery procedures, his specialties include:
Treating the Whole
When chosen for the right reasons, plastic surgery can not only improve your appearance, it can enhance your outlook and self-esteem, and inspire you to continue a healthy lifestyle. Dr. Diaz understands this and considers both the physical and the emotional components of your procedure. Instead of simply focusing on the face, breasts, or body, he takes the time to get to know each patient as a whole person in order to understand their true motivations for considering plastic surgery. Dr. Diaz's warm and engaging personality makes it easy for patients to open up and share their desires and insecurities. This open dialogue leads to a highly customized treatment plan and a very personalized level of care.
Through a holistic treatment approach that begins before surgery and continues for months or years afterward, Dr. Diaz is dedicated to helping his patients achieve complete well-being. In addition to providing beautiful and natural-looking results, he also offers lifestyle guidance that includes coaching in diet, exercise, and sun protection.
The Little Things
A soft cloth gown to help you feel at home and comfortable. A reassuring phone call the night before your surgery. For some patients, arranging for a nurse to drop by and check on you at home after your surgery. You might expect these caring acts from a friend or family member, but your plastic surgeon? You can with Dr. Diaz. The attention to detail and warm gestures from both him and his staff can mean the difference between a good experience and a truly great one.
We want you to experience the difference for yourself. Request your consultation online or call us at (321) 951-2639 to start your own journey today.