Diaz Plastic Surgery Specialists: Michael Diaz, M.D
1513 South Harbor City Boulevard
Melbourne, FL 32901
Phone: (321) 951-2639
Monday - Friday: 9 a.m.–5 p.m.

Our Staff & Facility
At Diaz Plastic Surgery Specialists in Melbourne, serving Kissimmee and St. Cloud, Florida, our team of dedicated professionals will always put your needs, privacy, and care above all else. We are committed to offering you personalized attention coupled with the latest surgical advances, medical innovations and skincare breakthroughs for a holistic approach to meaningful beauty and long-term wellness. Our state-of-the-art facilities provide a confidential, warm and friendly environment.
Our staff looks forward to meeting you and helping you discover your inner beauty. To learn more about us, request a consultation online or call our office at (321) 951-2639.
Dr. Michael Diaz
Plastic Surgeon and Medical Director
Dr. Michael Diaz is a board-certified plastic surgeon in Melbourne, Florida. He's the owner and medical director of Diaz Plastic Surgery Specialists, where he specializes in cosmetic surgery for breasts, body, and face. Dr. Diaz's approach to aesthetic medicine is to emphasize your natural beauty through enhanced surgical specialization and a customized approach to long-term patient care. Feel free to browse any of his patients' before-and-after photos and see the results he can achieve.
---
Dr. Christopher Thessen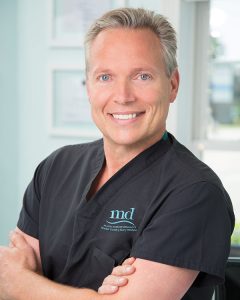 Board Certified Physician Anesthesiologist
We are proud that Dr. Christopher Thessen is our board-certified physician anesthesiologist and Chief of Anesthesiology at Riverview Surgery Center. Dr. Thessen received his medical degree from St. Louis University and completed his anesthesiology training at The University of Michigan Hospital and Clinics. He is board certified by the American Board of Anesthesiology, a board recognized by the American Board of Medical Specialties. With over 21 years of experience, Dr. Thessen helps our patients recover quickly and comfortably. He is an integral member of our team and performs the anesthesia himself at Riverview Surgery Center.
One of the most important aspects of a successful cosmetic surgical outcome is having a properly trained, board-certified and experienced anesthesiologist who will be taking care of you both during and after your procedure. Make sure that the anesthesiologist for your cosmetic surgery that day is a board certified physician anesthesiologist who will be performing the anesthesia him or herself, and not handing the responsibility to a nurse or non-board certified physician or assistant. Dr. Thessen is always available to speak with our patients prior to their surgery should they have anesthesia related questions or concerns.
---
Amy Limonta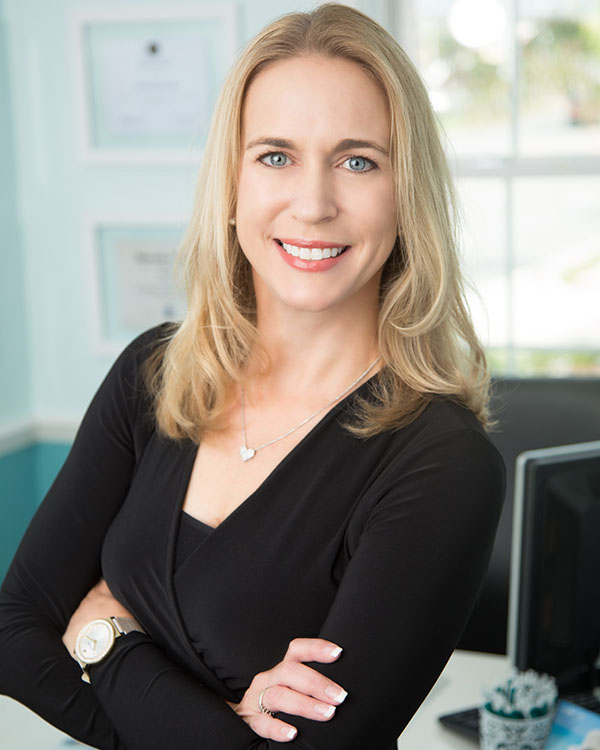 Nurse Injector
Amy graduated Cum Laude from Florida State University with a Bachelor of Science in Nursing. Her schooling continued at the University of Florida where she graduated Cum Laude with a Master's of Science in Nursing in 1999. She is Board Certified by the American Nurses Credentialing Center.
For the last 10 years, Amy's focus has been exclusively aesthetic medicine and wellness, with extensive training and experience in the non-surgical improvement of the face, neck, body, and hands and legs.  She is experienced in multiple nonsurgical modalities including laser resurfacing, intense pulse light, radiofrequency skin tightening, and TCA peels. She is a skilled injector using all neuromodulators like BOTOX®, Xeomin® , and Dysport® to treat wrinkles and furrows. Amy improves the appearance of volume loss and deep lines with injectable skin fillers like RADIESSE®, JUVÉDERM® , Voluma, and Restylane®. Amy also treats spider veins with sclerotherapy. In 2017 she was named one of RealSelf's Most Loved Injectors.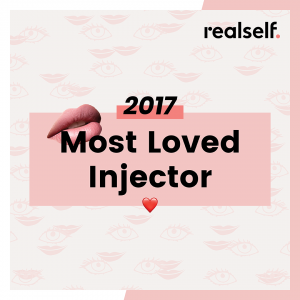 Amy is active in educating others by participating college preceptorship programs and also leads seminars where new technologies are presented to the public. Ever the patient advocate, she utilizes her artistic eye and gentle touch to help patients achieve natural appearing results. She takes time to listen to each patient to develop the right treatment plan that will meet their goals using the latest and most trusted products and technologies available.
---
Ruthi Menendez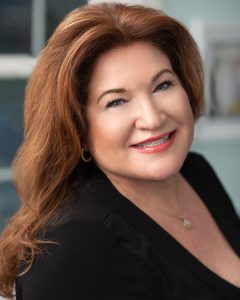 Medical Aesthetician
Ruthi is a licensed medical aesthetician and nationally board-certified permanent makeup artist with more than 30 years of experience in skin care. For 19 years, she has worked in plastic surgery, specializing in medical anti-aging treatments and skincare products. Ruthi is a national speaker, aesthetic instructor, and trainer for national medical skin care lines. She has been published in leading industry publications.
Ruthi is trained in various medical-grade peels, microdermabrasion, dermal needling, LED light therapy, acne treatments for adults and teens, facials, and dermabrasion.
Committed to the highest level of patient care, Ruthi is continuously learning and seeking out the latest and most effective treatments and products. She believes that helping a woman look and feel her best at any age is very important. Ruthi's goal is to educate her patients on product knowledge and customize a treatment plan for each individual. She is dedicated to each patient's satisfaction.
---
Amy Burton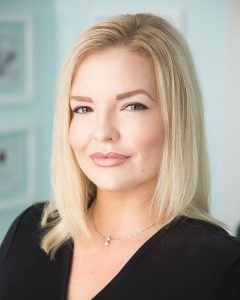 Medical Aesthetician
Amy has extensive knowledge of the cosmetic and aesthetic industry, having spent 9 years as a professional makeup artist and skincare expert with Lancôme and 6 years in plastic surgery. At Diaz Plastic Surgery Specialists, Amy is one of our clinical aestheticians, providing skin care treatments that target the entire face and body. She performs chemical peels, medical facials, microdermabrasion, and body contouring treatments. She is extensively trained in dermal needling and is a certified Dermapen clinician. She has 6 years of experience with Endermologie Mecano-Stimulation™, a non-surgical treatment for treating cellulite.
Amy has a great passion and knowledge for the latest cosmetic trends and most effective products and services for her patients. Amy wants to make her patients look and feel beautiful in their skin.
"I pride myself on educating my patients on the importance of skin care first!" she says. "Your makeup only looks as good as the skin underneath!"
---
Megan Wiley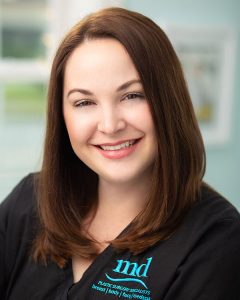 Practice Manager

Megan joined the staff of Diaz Plastic Surgery Specialists in January 2012 as one of our medical aestheticians. After graduating as valedictorian in her class, she started her career with us and was one of the first aestheticians in Melbourne to become adept with ZO® Skin Health. When she is not busy helping create beautiful and radiant skin, she draws on her 8 years of management experience as our practice liaison. She is the first point of contact with the numerous charities we support including Promise in Brevard, the Candlelighters of Brevard, the Danny Craig Foundation, and Serene Harbor. She also works behind the scenes to make sure all of the elements at Diaz Plastic Surgery Specialists run seamlessly.
"My passion is to strive for an outstanding experience not only for the patients we serve within our practice but our community as well," she says. "Like a symphony, many elements need to come together to create a lasting work of beauty. We here at Diaz Plastic Surgery Specialists are proud to show our appreciation to this remarkable community by helping the neediest in Brevard."
---
Pam Cavalcante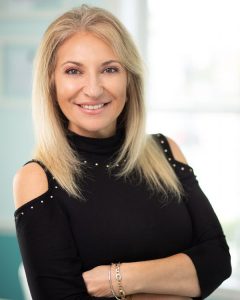 Patient Care Coordinator

Pam Cavalcante is our Patient Care Coordinator whose beautiful smile will greet you when you enter our practice. Pam comes to us with 25 years' experience in the medical field – the last 13 years being in Plastic Surgery. She coordinates patient care and will guide you through your experience with Dr.Diaz and Vitality Med spa. We are very fortunate to have Pam and her extensive experience serving our patients.
Pam states, "The best part of working for Dr. Diaz and Vitality Medspa is the satisfaction of seeing patients happy with their results and the excellent patient care that they receive."
In her off time, Pam enjoys spending time with her family and friends, dining out, watching movies, cooking at home, and entertaining.
---
Stacy Jayne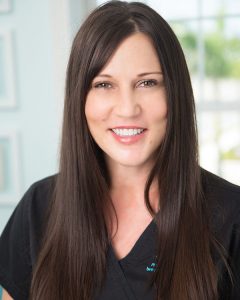 Registered Nurse
Stacy is our PreOperative/Operating Room/Recovery Room Registered Nurse for Dr. Diaz's Riverview Surgery Center. She graduated from Eastern Florida State College in 2008 and has been an Operating Room Nurse since 2013.
It was during her Operating Room rotation in nursing school, she discovered her passion for surgery and knew she wanted to become an O.R. Nurse. In order to achieve her goal, she worked on Medical/Surgical/Oncology floor for 2 years and as a General Surgery Clinic Nurse for 3 years. In 2013, she was accepted into a PeriOperative internship program and completed 6 months of training at a Level II trauma hospital.
Stacy's perseverance in achieving her goals led her to specializing in Plastic Surgery nursing. "The personal rewards I receive from assisting our patients before, during, and after surgery is immeasurable." Her level of dedication to comforting and assisting our patients has no end.
Stacy states, "I am truly honored to be able to work with such a great surgical team and the most compassionate and skilled surgeon I have ever known."
---