Diaz Plastic Surgery Specialists: Michael Diaz, M.D
1513 South Harbor City Boulevard
Melbourne, FL 32901
Phone: (321) 951-2639
Monday - Friday: 9 a.m.–5 p.m.

Liposuction Before & After Case 10
*Keep in mind that each patient is unique and your results may vary.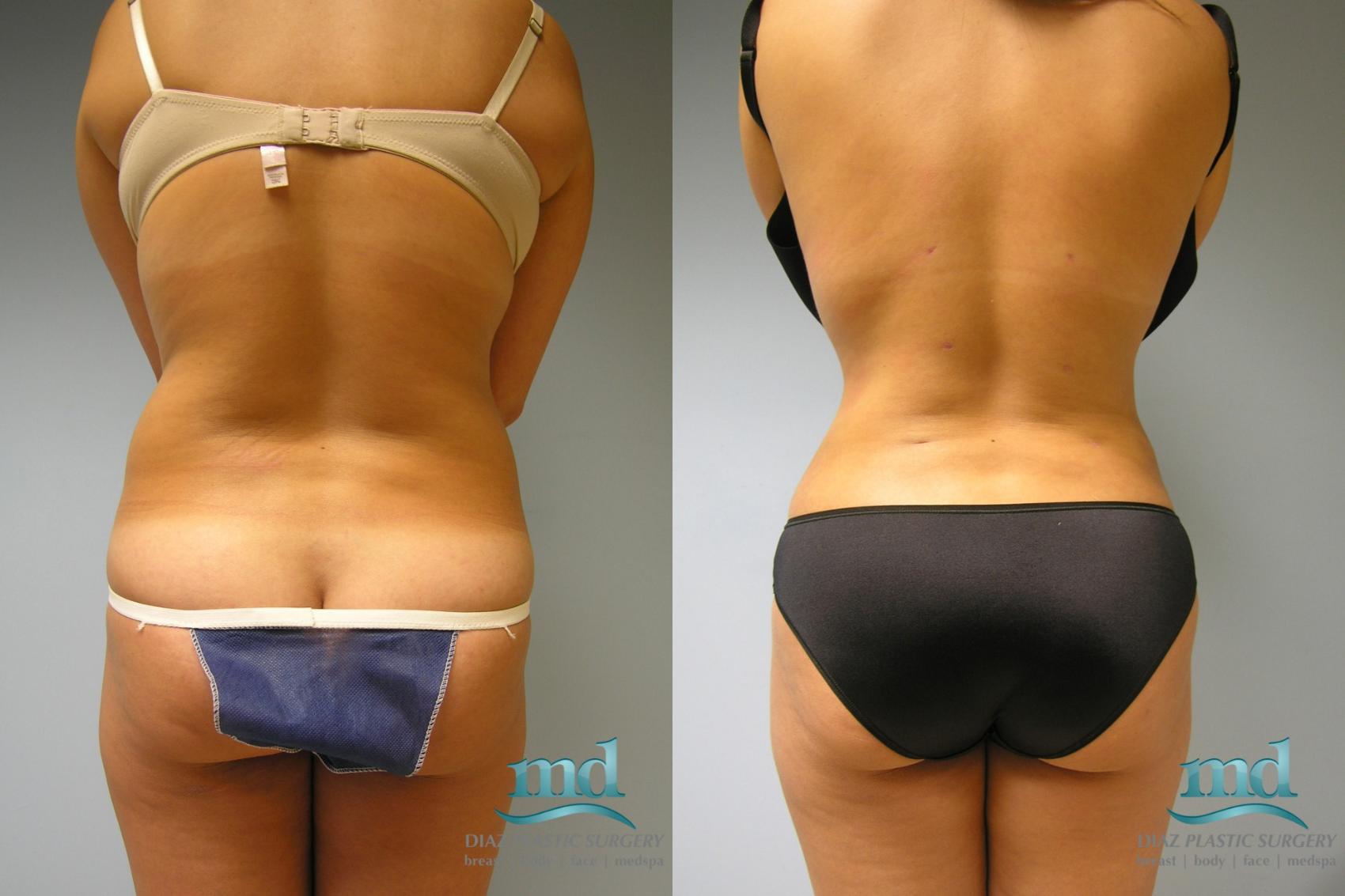 Before & After

This 24 year old lady wished to have improvement of her abdomen and love handles. Despite her very active lifestyle and exercise regimen, she was not able to lose her "muffin top". As captain of the cheerleading team she was required to wear tight oufits which revealed these bulges. She searched for Melbourne Florida plastic surgery and was seen in consultation.
During her consultation, a detailed evaluation and medical history was performed. She was in good health and w??ould benefit greatly from a body contouring procedure to re-establish the more youthful, hour-glass shape she desired. After discussing her options a customized treament plan was developed. Liposuction of her abdomen and flanks was performed using fine cannulas and the tumescent technique. Her recovery was normal and within a week was able to resume many of her typical activities and return to work. After a month she was able to resume her full range of activities. She now lives a healthier lifestyle with daily exercise and proper diet. She is very happy with her results and has more confidence and self-esteem.
Procedures Performed
About This Patient
View All Patient Photos
Back to Top